86Box v3.6
June 30, 2022 - written by richardg867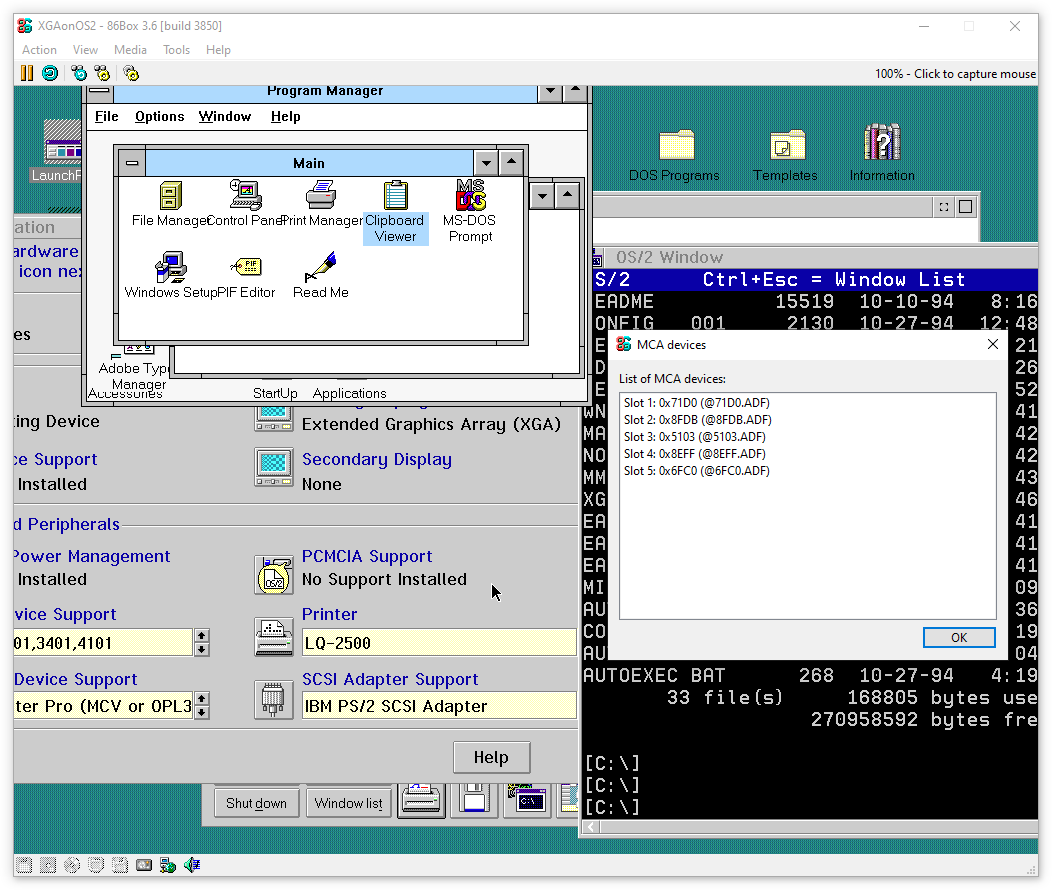 This is the June 2022 update to 86Box, bringing bugfixes and some new features mostly in the IBM PS/2 department. As always, you can download 86Box v3.6 from GitHub.
---
Changelog
Emulator
Added Direct3D 9 renderer for Windows hosts to diagnose performance regressions
Fixed crash on startup caused by missing disk image files (again)
Fixed mouse and crashing issues on Wayland Linux hosts
User interface
Added MCA device list to the Tools menu (available on IBM PS/2 machines only), also listing the required Adapter Description Files for your emulated setup
Added ability to drag and drop image files on the status bar's removable media icons
Machines
Fixed Micronics 09-00021 unable to write to hard drives
Hardware
Display

Added IBM XGA add-on graphics accelerator for MCA (original) and ISA (clone)
Fixed FantasyLand demo on EGA cards
Fixed 256-color 1280x1024 mode on ELSA Winner 2000 Pro/X S3 cards
Fixed 256-color 640x480 mode on the IBM 8514/A
Fixed some application-specific issues with IBM 8514/A acceleration
Fixed 8514/A incorrectly selectable on machines without 16-bit ISA

Sound

Fixed Gravis Ultrasound incorrectly selectable on machines without 16-bit ISA

Storage

Fixed Windows re-detecting emulated drives on every 86Box version update
Fixed Rancho RT1000B SCSI ASPI driver for DOS
Known issues
The IBM 8514/A, XGA and video cards from S3 can be selected together, which results in undefined behavior due to each card implementing a set of 8514/A features.